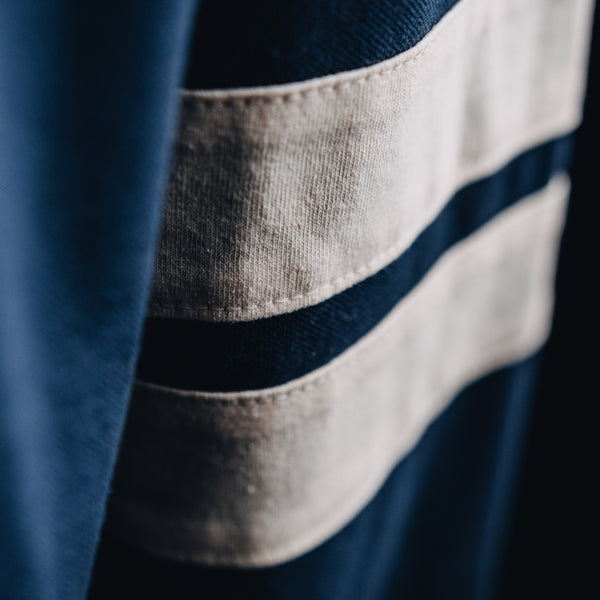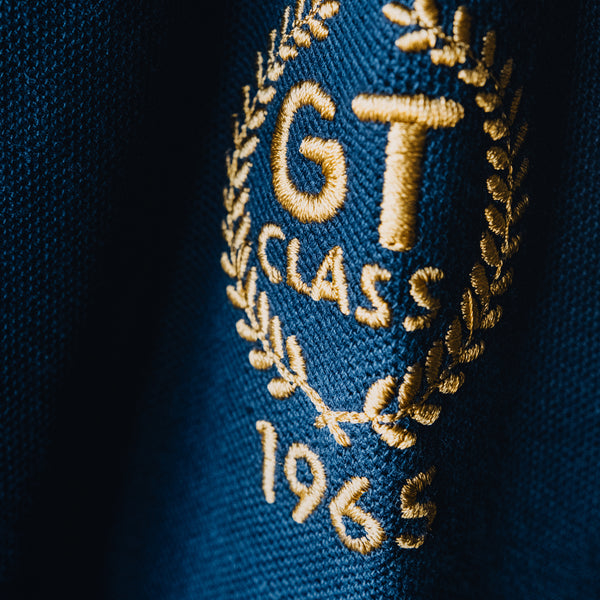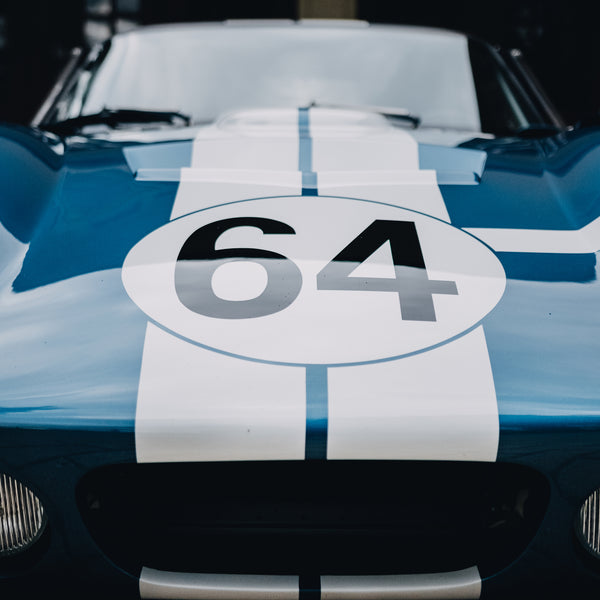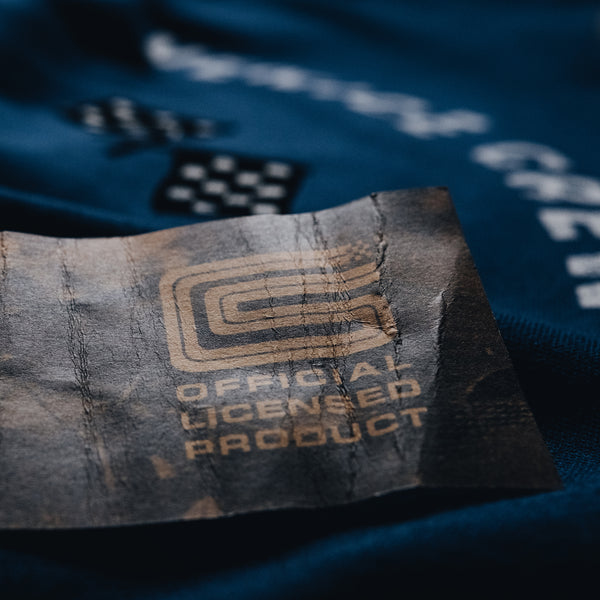 The Champion
Shelby and Goliath
It's the Champagne region of France, not ironic, that on this night in '65, it's raining champagne. 
Team Shelby just knocked Ferrari off its pedestal, taking the world GT championship. Be part of the team, celebrate, and wear that glory on your sleeve.  
Next level 100% Cotton Piqué fabric
Ready-to-race jersey stripes appliqué

Taped shoulder seam for durability
Old school soft discharge print, front and back
Contrasting rib collar and neck panel

Pre-shrunk means no fuss 
Built in Canada by our favorite team

 INSPIRED BY THE FIRST DAYTONA COUPE, READ THE STORY BELOW
Washing Tip
Your Champion Crewneck has embroidery and a special flocking process.
While durable for machine wash, we suggest washing inside out, cold (30°) and lay flat to dry.
Sizing Chart
In order to best determine fit, we advise comparing our garment's measurements to a similar garment you already own. Lay your garment flat and take all measurements from the outside of the garment.
Easy 30-day Returns
You are welcome to exchange product for product, or store credit, within 30 days from purchase with original or email receipt. Alternatively, you may return products for a refund within 14 days from purchase with original or email receipt. Items must be unworn, unwashed, unused and have the original tags intact. Please note customer is responsible for shipping costs of online returns.
Our Evel Knievel™ Collection is inspired by his legacy, a symbol of bravery and adventure.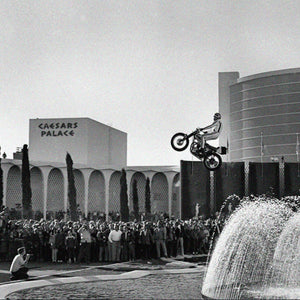 Evel Knievel's iconic attempt to jump over the Caesar's Palace fountains in Las Vegas in 1967 solidified his place in pop culture. Despite crashing, the dramatic spectacle and Knievel's subsequent injuries only enhanced his reputation as a fearless daredevil. This jump set the stage for his future record-breaking attempts.
One of the most ambitious attempts by Evel Knievel was the Snake River Canyon jump in 1974. Knievel aimed to jump across the Snake River Canyon in Idaho using a rocket-powered motorcycle. Although the jump did not go as planned, the event captured the world's attention.
These famous jumps by Evel Knievel not only showcased his daring and fearless nature but also solidified his place in the annals of daredevil history,  contributed to his enduring legacy as an American icon and the Original Daredevil.
The details tell the story
It's a fascinating process, the building of a garment. It starts with fabric, cut into pieces that passes through many hands, stitched thousands of times and scraped with ink.
But in the end, it becomes greater than all its parts. It tells a great story of design, craftsmanship and passion.