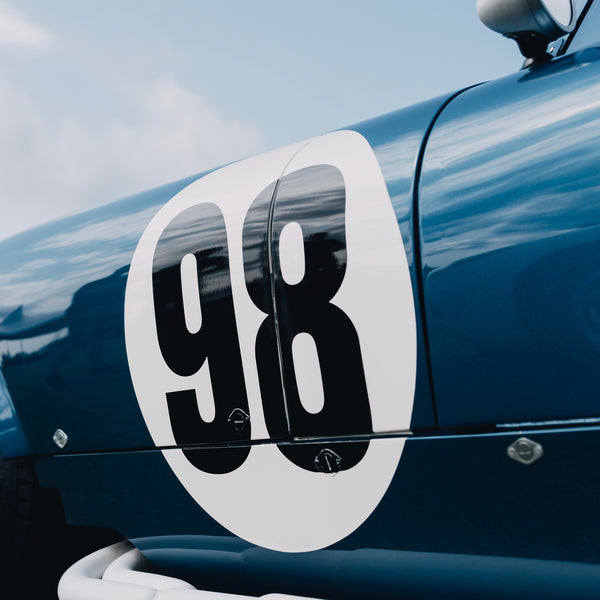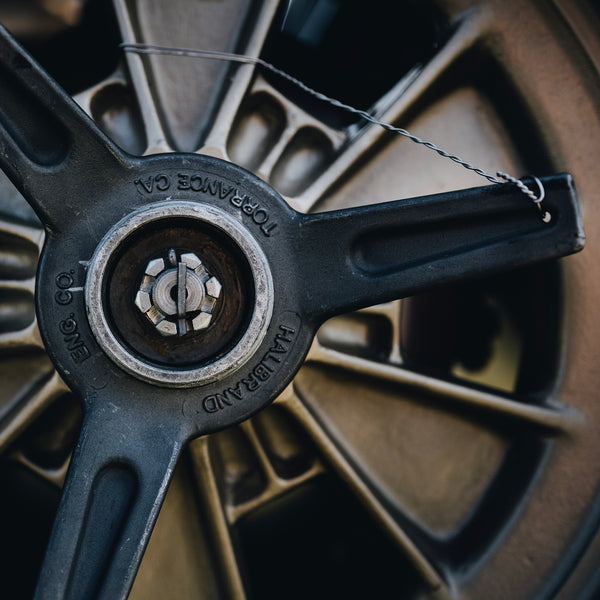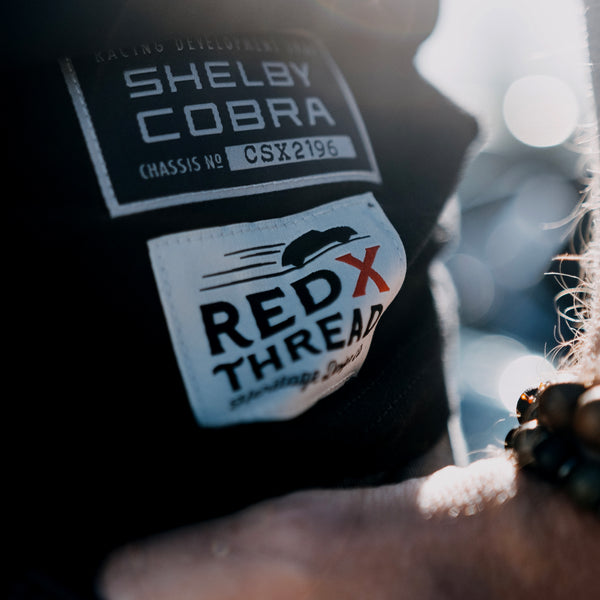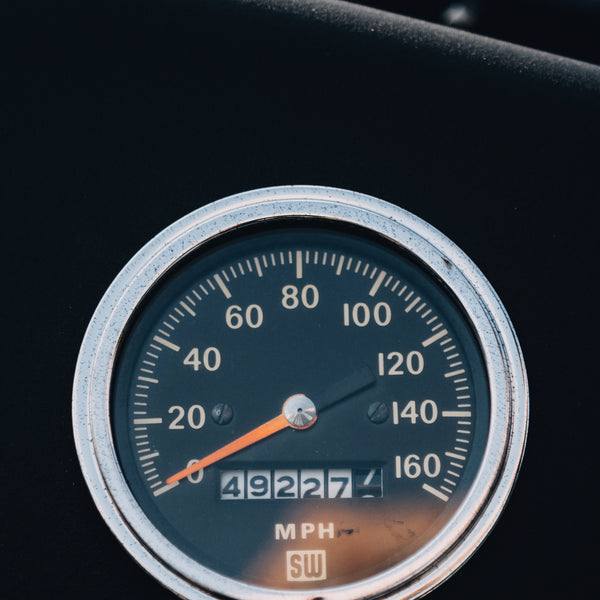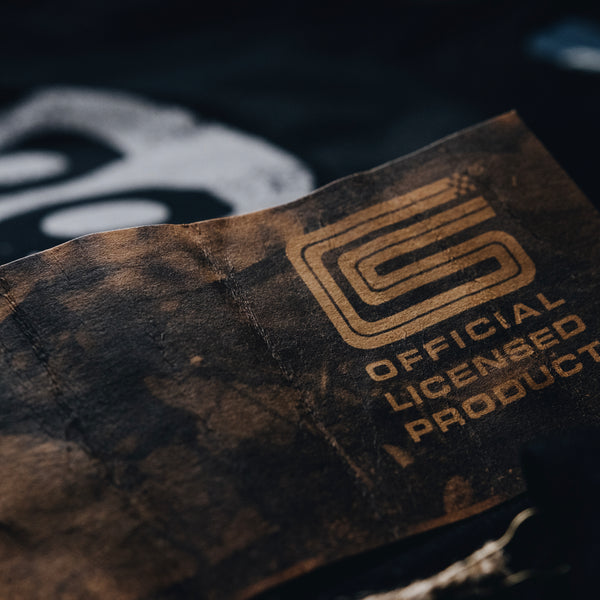 Flip-Top
Experimental Prototype
Sparks are flying and your ears are ringing of hammer-forged steel. Cut, fit, test and start again. This is the skill and grit that it takes to develop something worthy.
Carroll Shelby and his team did it over and over again, and so did we. Custom tailored fit, perfect balance of weight and comfort. It's called the Legacy Tee for good reason. You're welcome.
Super fine 100% cotton jersey

Fully taped shoulder seam construction

Contrasting 'Shelby' blue neck insert
Old school soft discharge print, front and back
Pre-shrunk for lasting fit

Hand-forged with pride
INSPIRED BY THE ONE-AND-ONLY FLIP-TOP COBRA, READ THE STORY BELOW
Washing Tip
Your Legacy Tee has embroidery and woven tags.
While durable for machine wash, we suggest washing inside out, cold (30°) and lay flat to dry.
Sizing Chart
In order to best determine fit, we advise comparing our garment's measurements to a similar garment you already own. Lay your garment flat and take all measurements from the outside of the garment.
Easy 30-day Returns
You are welcome to exchange product for product, or store credit, within 30 days from purchase with original or email receipt. Alternatively, you may return products for a refund within 14 days from purchase with original or email receipt. Items must be unworn, unwashed, unused and have the original tags intact. Please note customer is responsible for shipping costs of online returns.

Our Shelby American™ Collection is inspired by Carroll Shelby and his legacy of high performance vehicles.
Carroll Shelby was a racer—full stop. In 1964, when he learned that the more powerful Chevrolet Corvette Grand Sport was on its way, he got his crew to work on a response. That response was the Shelby Cobra 'Flip-Top" prototype, featuring a thin-gauge aluminum body on a Daytona Coupe chassis.
Developed by Ken Miles, the experimental Cobra featured a forward-tilting front end and a hinged section at the back. This design made engine swaps a snap, giving the Shelby American crew the chance to test the 427 cubic-inch Ford V-8. 
During its Sebring debut, the 427 was swapped for a lighter 390-inch aluminum engine after some mechanical problems. The lessons learned with Chassis No. CSX2196—the wide body, coil spring suspension and big-block Ford power—paved the way for the next-generation Cobra.
The details tell the story
It's a fascinating process, the building of a garment. It starts with fabric, cut into pieces that pass through many hands, stitched thousands of times and scraped with ink.
But in the end, it becomes greater than all its parts. It tells a great story of design, craftsmanship and passion.